New Mercedes CLS 2018, not CLE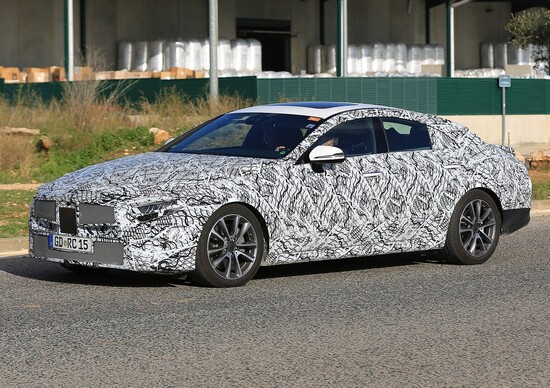 New CLE or new CLS? Different from what we've guessed just a couple of days ago, the successor of the Mercedes CLS will be called… The CLS again. Earlier information lead us to believe the car's name CLE would mirror its E-class roots, but we've now been given inside information Mercedes is going to use the CLS moniker again. In any case, here are the shots of the next generation which is due for launch in summer 2018. Design-wise, however, the change is more evolution than revolution, even though the pronounced hip of the current model will be eliminated for the new model and the new taillights will be horizontal rather than diagonal.
New engines and displays
More news under the bonnet: out go the known V6 engines, new will be in-line sixes and the noisy 2.1 litre four-cylinder turbodiesels will be replaced by more refined and less thirsty 2-litre units. Like in the new E-class, drivers of the CLS will be looking at two displays, the one in front of the wheels being a freely programmable one. Mercedes had invented the niche of four-door coupes in 2004. The CLS Shooting Brake of 2012 was a failed attempt to make the segment even more attractive. The new generation CLS will therefore be available as a four-door coupe only, an estate is not in the pipeline. The new model will be available at dealers in summer 2018, about a year after the two-door E-class coupe.